Sensational Shih Tzu's
and
California Shih Tzu's
THIS WEBITE IS UPDATED WEEKLY
Now offering PET ONLY Pricing and AKC FULL Registration Pricing
WE HAVE PUPPIES
Scroll to WE HAVE PUPPIES SECTION!
Dobbies, Chocolates, Goldens, males and females are all available!
We ship/hand deliver within the continental US just ask for pricing and as always we fly in cabin with your precious cargo!



Please email us if you are
interested
in our new litters!
Californiashihtzu@gmail.com text or call 209-612-5359
209-456-3913 or 209-244-5359




ABOUT
Sensational Shih Tzu's and California Shih Tzu's is located in the heart of Northern California
---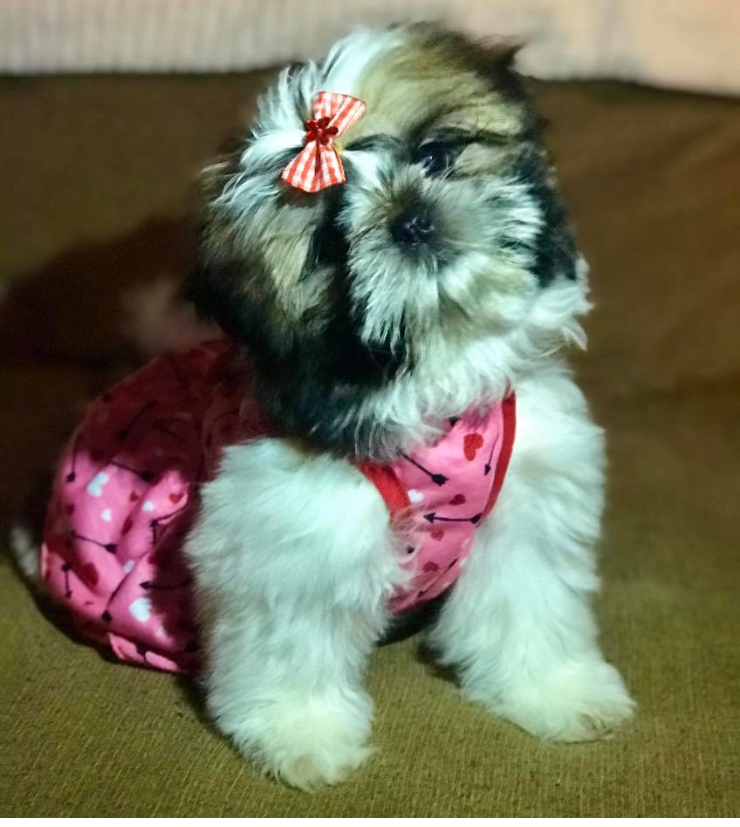 Who We Are
Sensational Shih Tzu's and California Shih Tzu's have been breeding for over 15 years. We are a multi-generational team consisting of mother, daughter and granddaughter (and husbands). We take pride in only raising happy, affectionate, socialized healthy puppies. Our parents are raised in our homes as a part of our family. All of our parents and puppies are registered AKC and/or CKC. We have all colors and breed only standard sizes. We offer pet only and full AKC.
Our Guarantee
We promise that your puppy will be adopted with full registration, up to date immunizations with a professional health check up. At adoption your puppy will be in good and normal health for a puppy of its age and has NO life threatening diseases.
Additionally, upon adoption you will receive a gift pack for easy boding and training, the packs include: Shih Tzu informational paperwork on training and behaviors, chew toys, blanket that smells like mom and dad, an official Sensational Shih Tzu birth certificate with first photo attached, food, snacks, comb/brush and first outfit.
If you would like to request a sample contract with our health guarantee, please send us an email.


What to consider before adoption
When buying your Shih Tzu puppy do your research before buying, remember the old saying, "you get what you pay for." Our standards are high as we observe every new development with your new puppy. We seek professional veterinarian care before your puppy is adopted and expect the same care from you.
We have Puppies! Please Call for More information! Single Photos below...
These precious puppies were born on July 17, 2023 to inquire please call or text 209-221-2656
Blessy
Blessy is a blessing! She is ready to bless your family with her love and cuddles! She will be a blessing to children, small or large families or perfect for a single companion! Her fur is expected to change to a sliver/gray with red highlights and a black mask. She is a very rare beautiful color. She is expected to chart out at 8-9 lbs
209-221-2656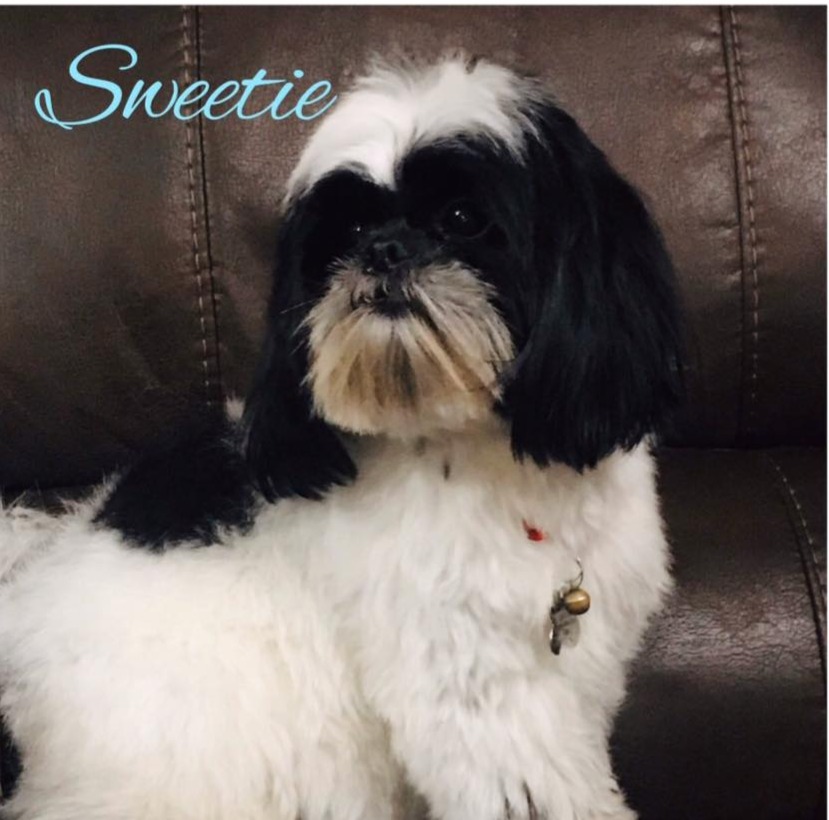 Sweetie - 9.5 lbs Black and White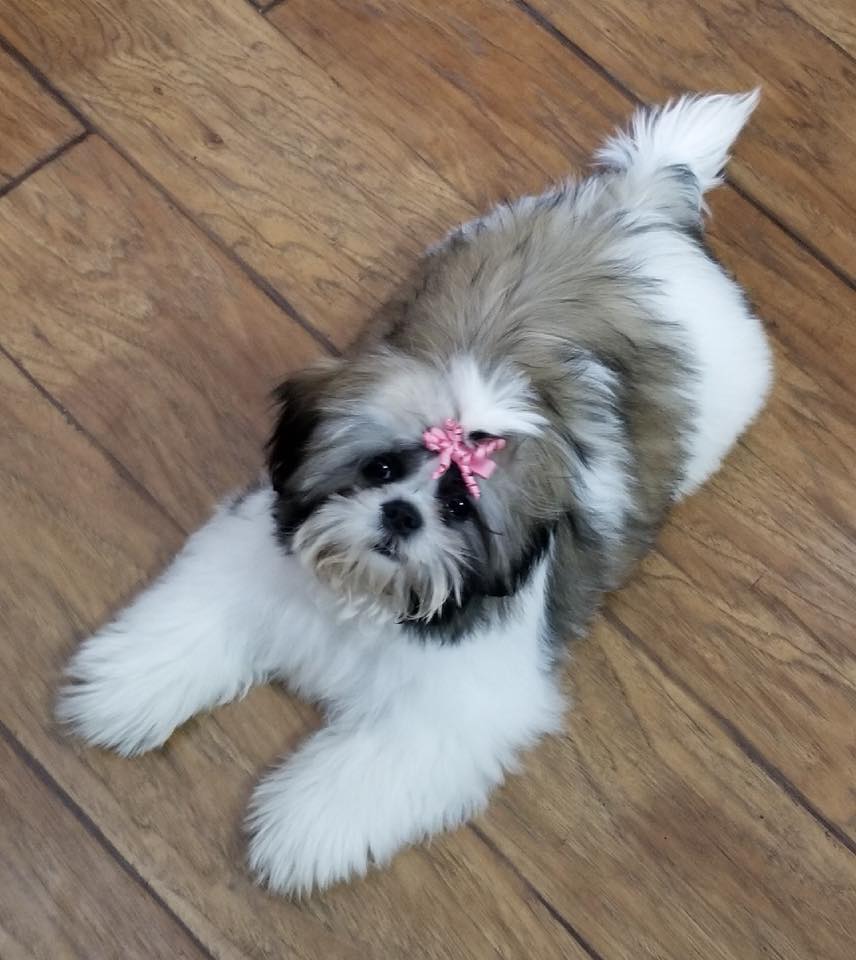 Lovelee 12 lbs
Blonde/White with black tipping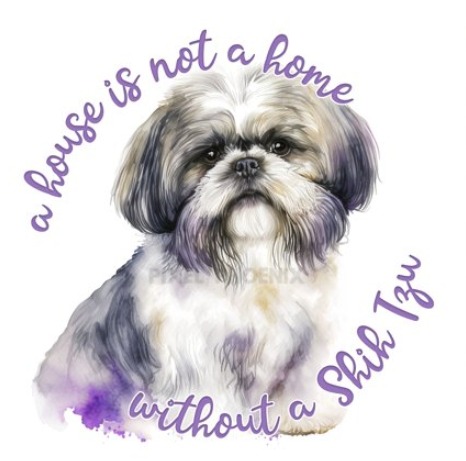 Cookie 8 lbs
Lavender Liver
Photo Coming Soon
"Twinkie" 9lbs Golden/Tri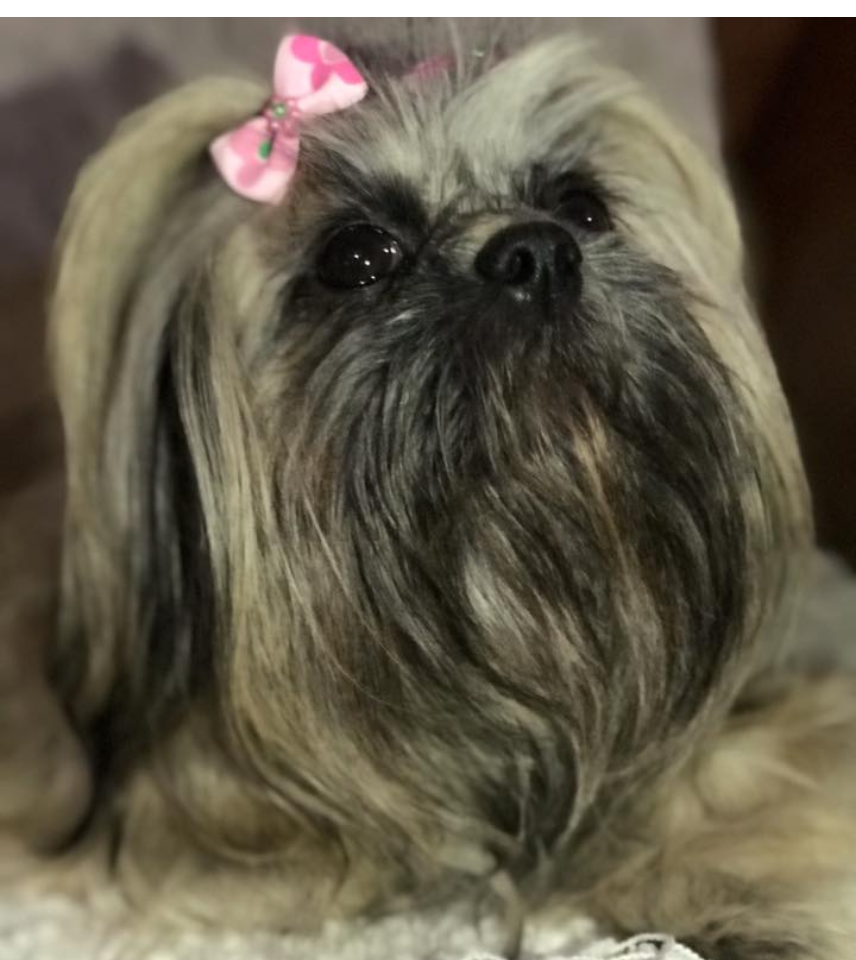 Coco aka "Squishy" 8lbs
Golden Buff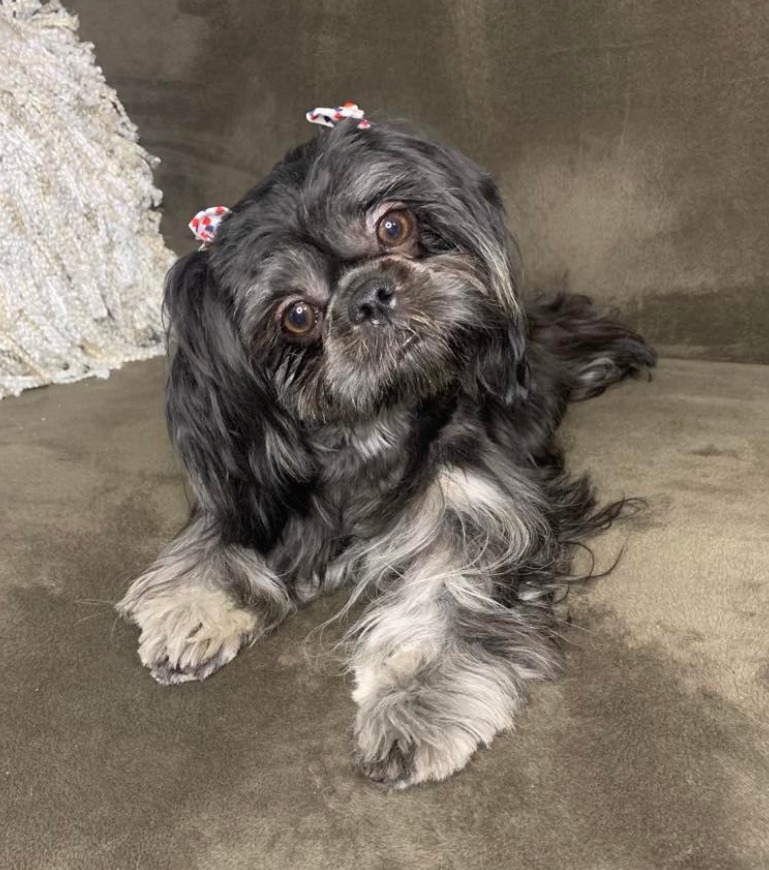 Sweet Tootsie Treat " 8lbs
Black/Dobbie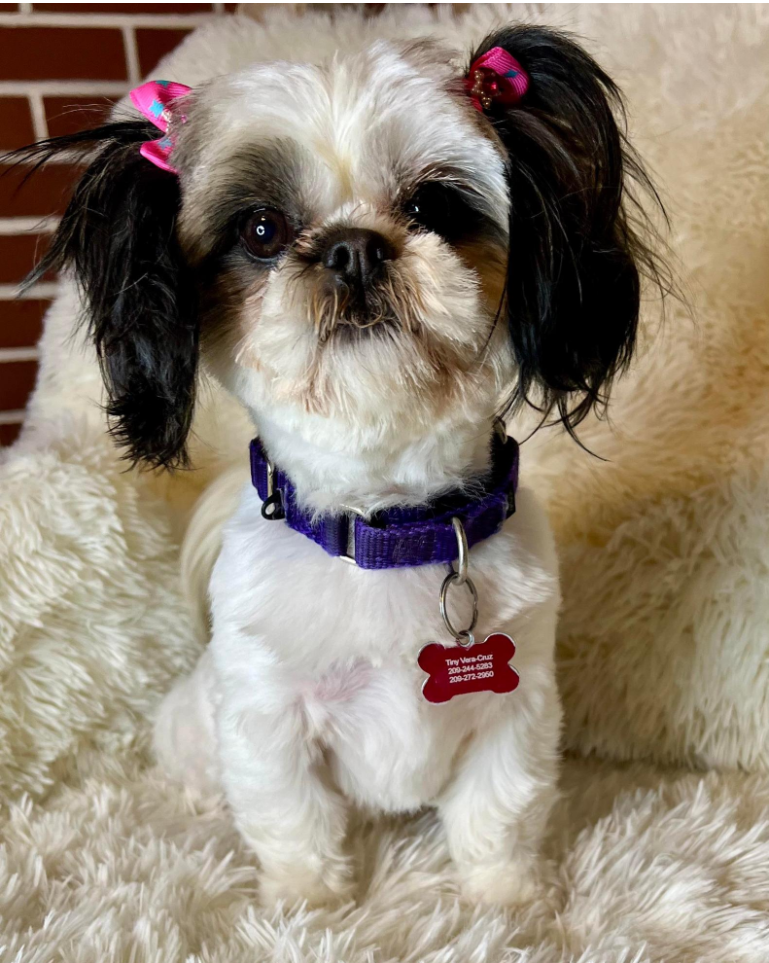 "Tiny Girl" 7.5 lbs
Black tipping/White
Tri-colored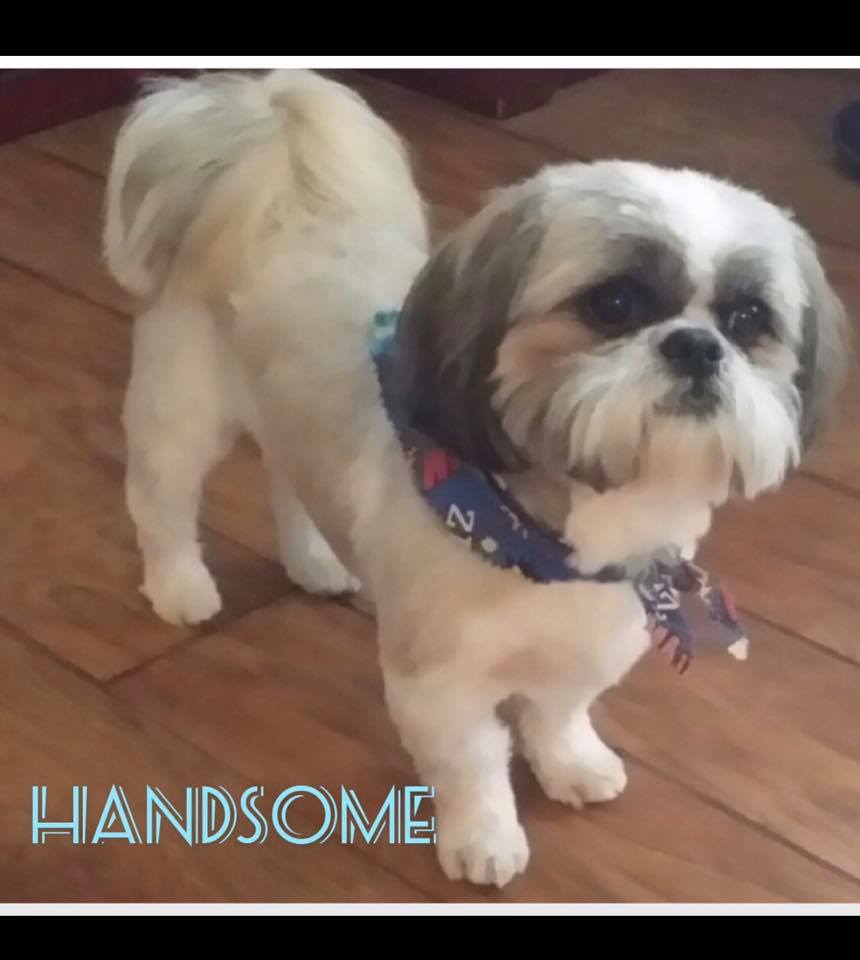 MR. Handsome 12 lbs
Golden/White Tri-Colored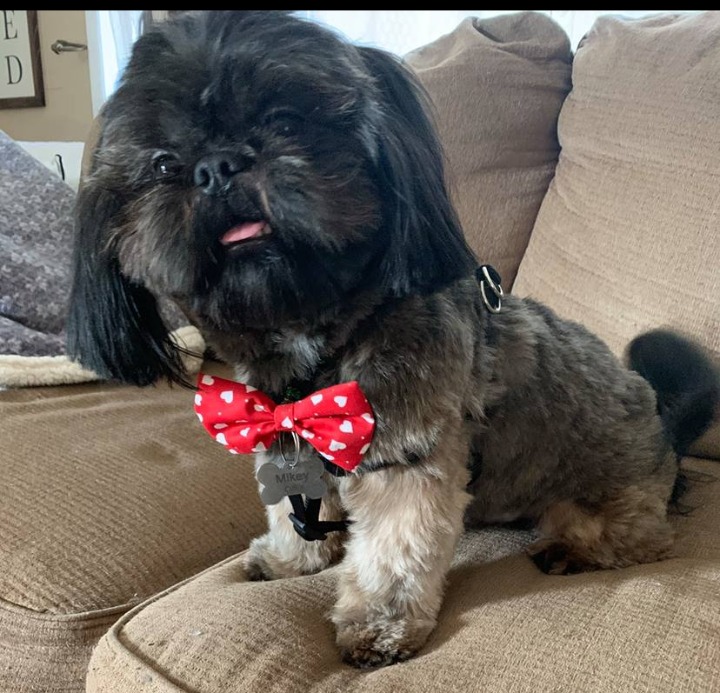 Sir Arnie "Ernesto" 11 lbs
Brindle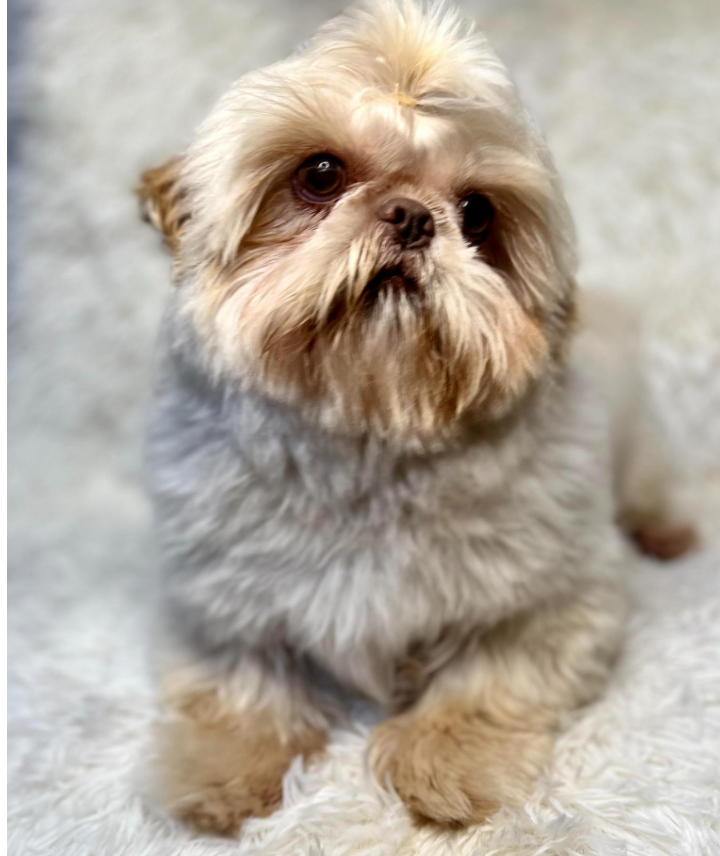 Sir Hanky-Panky AKA Copper
10lbs
Liver Cream with copper tipping
Do you have a waiting list?
Sometimes we do have waiting lists. We will only make a waiting list if our females are expecting. If we are not expecting we will NOT take names. Please check our website for upcoming litters as well as our social media sites.
Do you offer home visits?
Due to serious outbreaks of the PARVO virus we are suspending all home visits. You will choose your puppies via Zoom (FaceTime), emails, texts and Videos.
Adoption will take place at a designated location, such as our personal vet.
Are your puppies registered?
All of our puppies are registered. We are registered under AKC, CKC and some of our puppies are duel registered.
Do you breed imperial Shih Tzu's?
We only breed standard size Shih Tzu's. According to AKC standards an adult size will be the following:
Height: 9-10.5 inches
Weight: 9-16 pounds
Life Expectancy: 10-18 years
Do you offer shipping?
We do offer shipping within the US but we DO require a nanny to fly with your new puppy. The great news is that we are experienced in flying and delivering your precious bundle of love right to your loving arms. No need to hire a nanny when here at California Shih Tzu's we can be your breeder and nanny. Of course there is an additional fee and all states vary in pricing, Just shoot us an email and we can give you a quote.
Will my Shih Tzu require exercise?
The Shih Tzu was bred to be a house companion. As such, they require minimal exercise. Short daily walks with their owner or indoor playtime will satisfy the activity needs of your royal companion.

Are Shih Tzu's a good pet for apartment living?
As a small dog bred they make a great pet if you live in an apartment or lack space in your living area. BUT we can not stress enough to PLEASE check with your landlord for pet restrictions!

Do you offer boarding?
Yes, we do offer boarding! We understand that you just can't take your fur babies everywhere. Please give us a call/email and if the timing and circumstances are right we will board your bundle of love while you are gone. (fees will apply based on days, weeks, months).

Do Shih Tzu's require a large yard?
Again, as a small dog bred they spend most of their day inside royal palaces, such as your palace. Shih Tzu's idea of fun is sitting in your lap acting adorable as you try to watch TV.

Are Shih Tzu's good with children?
The Shih Tzu is known to be especially affectionate with children. As stated above your new addition will be socialized with both children, adults and other pets.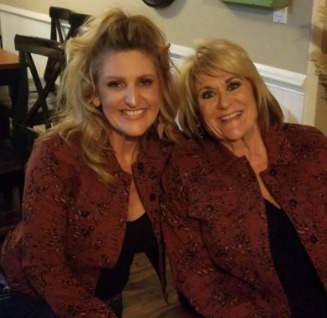 DARLA & CHARLA
(and their husbands)
Darla and Charla (mother daughter) are both home breeders living just a mile apart. Our puppies come to you pre-spoiled & loved by all members of our family including our children and grandchildren. Darla and Charla absolutely love breeding together! We have over 15 years of experience! Both Charla & Darla have a mixture of colors and sizes on their males and females.
If you have a question, Just ask!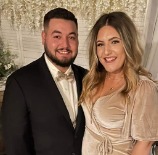 KATIE & FRANCISCO
Katie is the daughter of Charla and the Granddaughter of Darla. Since being married, In 2018 Katie had missed the puppies so much that she and her husband adopted their very first Shih Tzu "Tiny." They have since add two more playmates to TIny; Hanky and Evee. . Evee is a beautiful brindle female and Hanky is a cream liver gorgeous little boy.
Se habla espanol!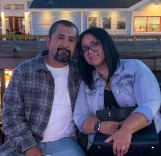 HUGO & Gloria
Hugo and Gloria are friends who became family! They are affiliate breeders of California Shih Tzu/Sensational Shih Tzu's. They are trust worthy breeders and have beautiful healthy puppies. They are located in the same town of Manteca and we often recommend their gorgeous puppies! They have Mia (black & white) and Gino (cream & white). Both parents are on the petite standard size.
Se habla espanol!


My wife and I had a most wonderful experience at the home of Ms. Darla, breeder of Sensational Shih Tzu's. We have been looking long and hard for a playmate for our 18-month old Shih Tzu, one who is located in Northern California. Upon our arrival at her home, we were warmly greeted and escorted into home to meet and greet he Shih Tzu family and new puppies. We spent nearly an hour discussing our dogs and making our selection. IF YOU ARE LOOKING FOR A RELIABLE SHIH TZU BREEDER, please make an effort to speak with this amazing Mother / Daughter Team - you will not be disappointed! - Gary Schloss, Lincoln, CA.
We adopted Growler from you this January, he is the best dog! He is the perfect addition to our family. We can not wait to add another!
Dave - Tracy, Ca.
We came to you anticipating the adoption of a sweet little girl, little did we know we left adopting TWO! We love Mallory and Marty and they are doing great! They are the perfect pair to completing our family! Thank you so much! Brian - Oakdale, California
Nike just turned ONE he is developing such a personality! Being a mother of all boys he is the perfect addition to our all boy family! We can not imagine life without him! Jennifer - Riverbank, California
Noel is our little baby! He has made the perfect companion! He loves car rides, cuddling and has the best personality. He has made the perfect first time pet for our three children. He is equally social as he is lovable. We can not THANK YOU enough for the perfect dog!
Leo - Henderson Nevada
What can we say about our sweet SPOILED Roxy! She is perfect! She is always the life of our family get-together's where she loves going from lap to lap getting a back rub from everyone! Roxy is one of a kind, life without her would be no life at all.
Michael and Maria - Manteca, California
Hershey - Her name says it all.... Sweet and Comforting! She is our sunshine in the morning and our comforting cuddles at night! Her fun, loving, sweet personality always puts a smile on our faces and laughter in our hearts!
Dee and Gina - Manteca, California
You can contact us by calling or texting 209-612-5359 or 209-456-3913 or you can reach us at Darlacarpenter@comcast.net or Californiashihtzu@gmail.com